Digital Learning & Skill Enrichment Initiative (DLSEI-Coursera)
The Digital Learning & Skills Enrichment Initiative (DLSEI) is an initiative of the Higher Education Commission (HEC) Pakistan in partnership with Coursera. DLSEI intends to enhance online learning and skills development among passionate students. They will be able to access courses and certifications from top universities of the world and get an opportunity to enroll themselves in the highest-ranked and most expensive online courses.
The infrastructure of the Digital Learning & Skills Enrichment Initiative (DLSEI) to be provided by Coursera will help in the practical training of the youth enabling them to seek employment in the national and international market. DLSEI will serve as an online platform to include learners from all over Pakistan and be part of this great initiative and enable them to take advantage of the opportunity. Learners will be equipped with the most demanded learning tracks which would enable the learners to showcase their talent and skills, and the learners can create their businesses through self-employment and entrepreneurship initiatives.
Initially, in the first year, 24000 Licenses will be available. Students can register over 1000+ courses on a single license for one year to get as many certifications from the top-ranked universities of the world as they can.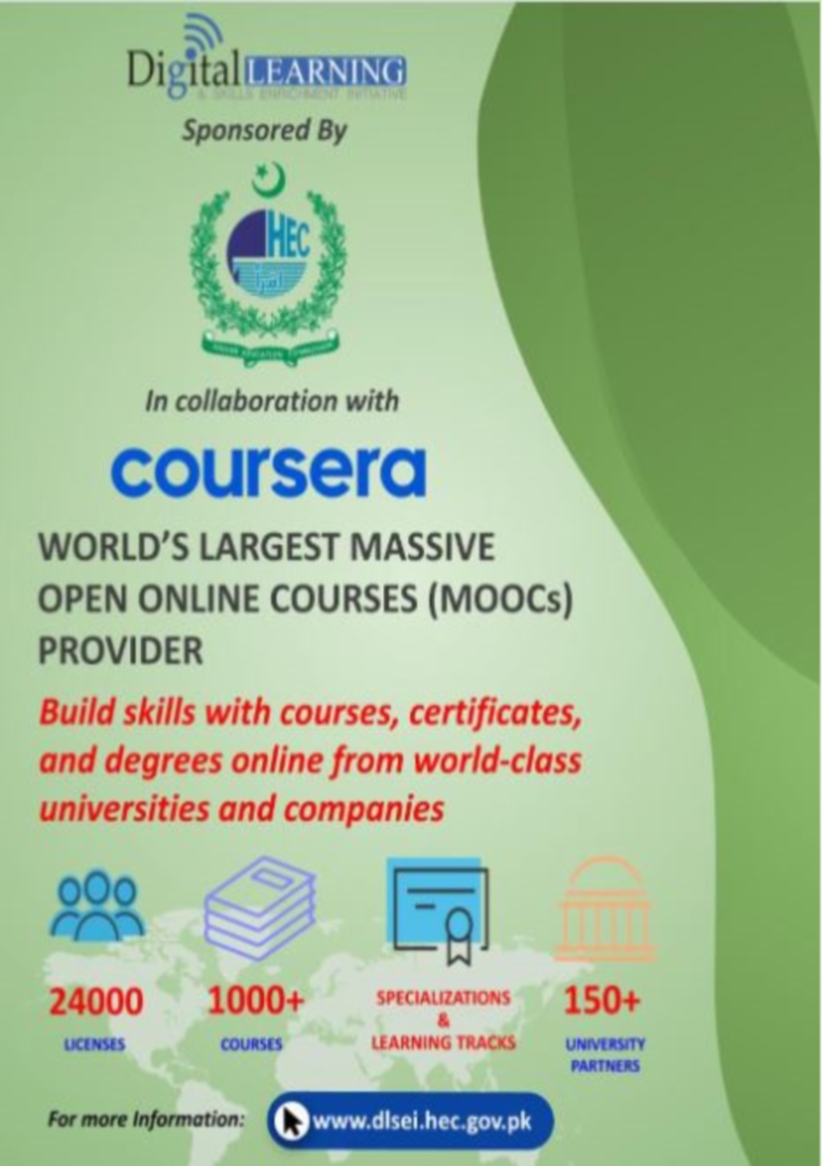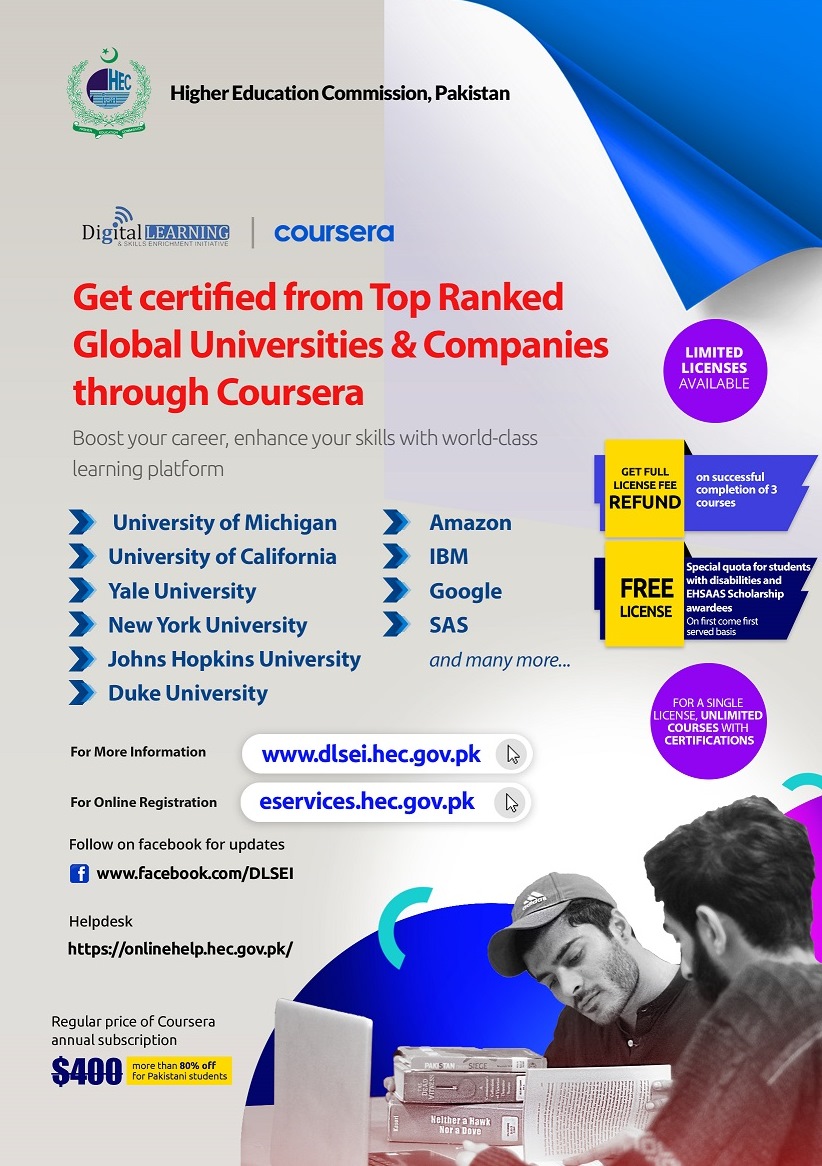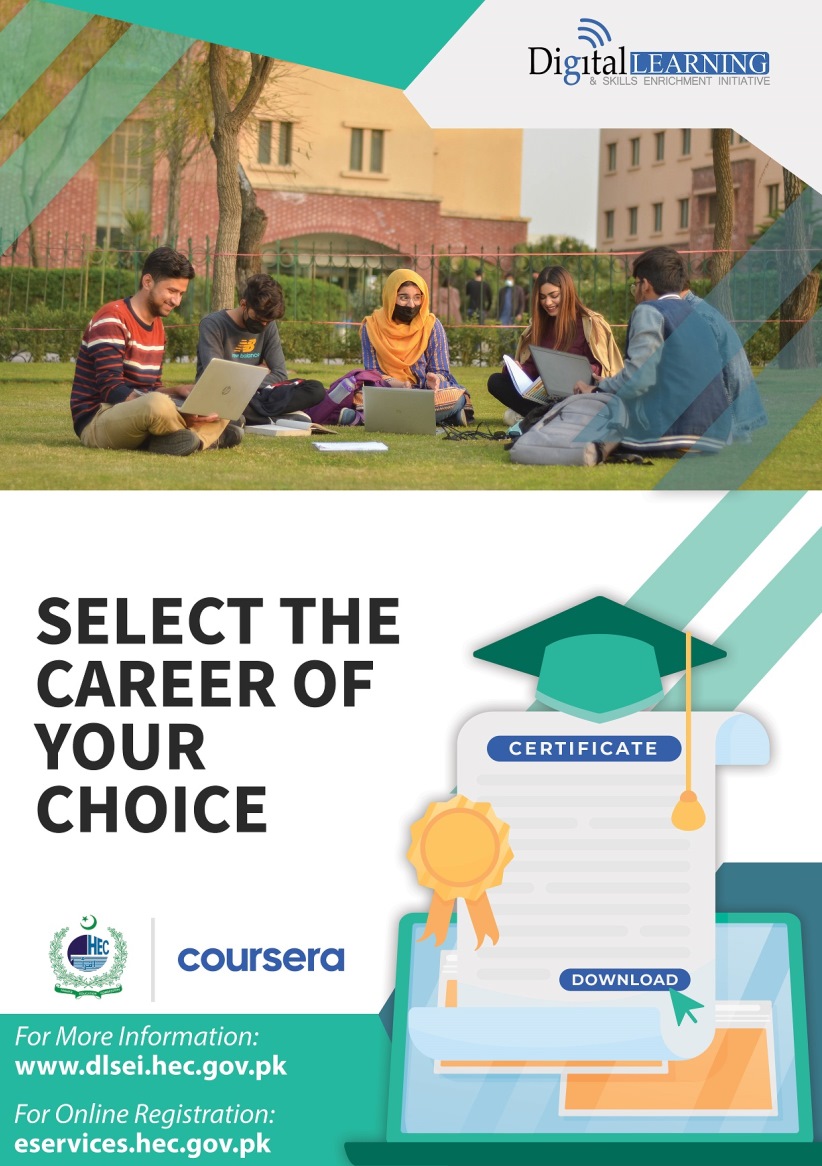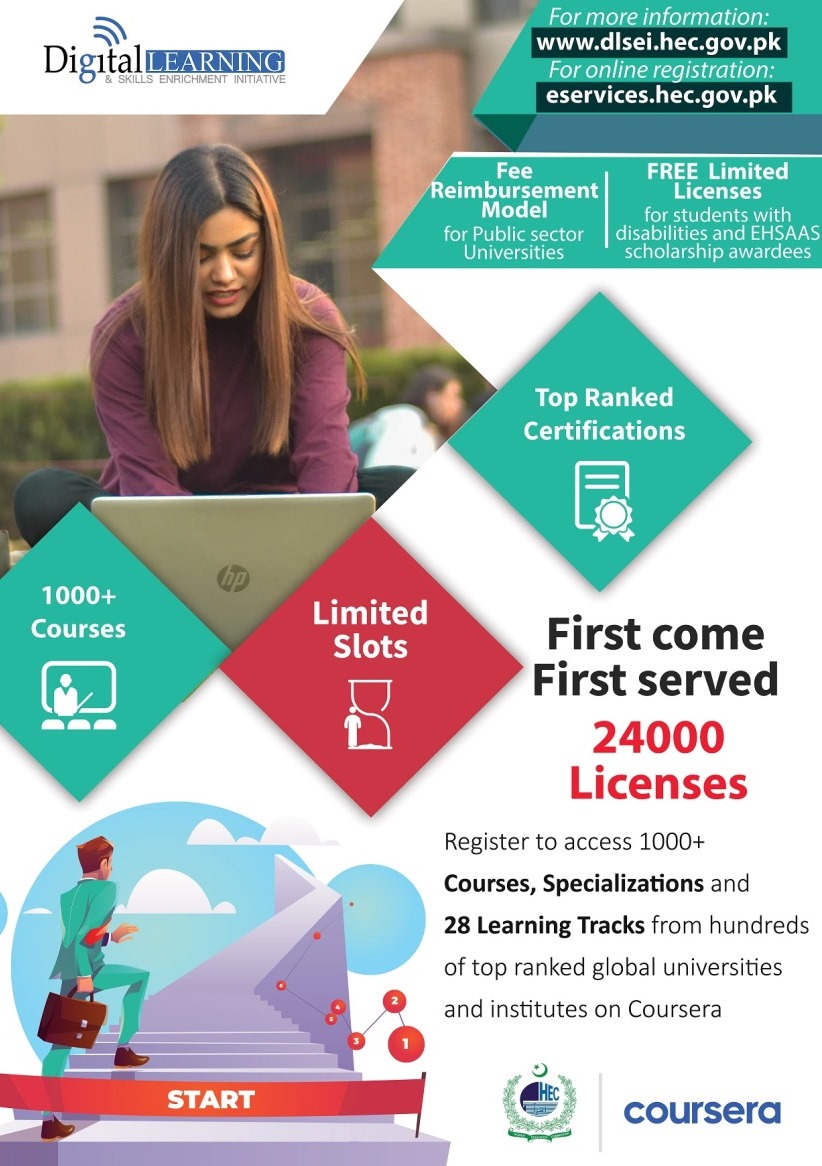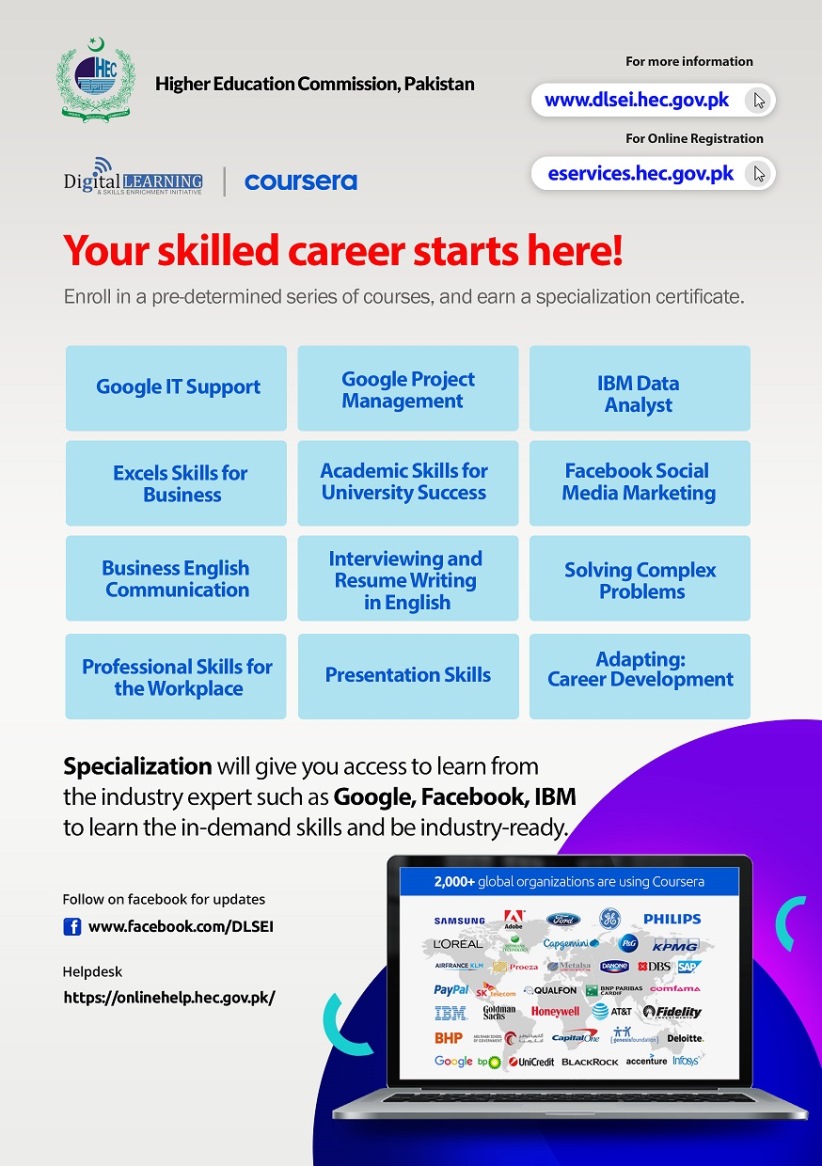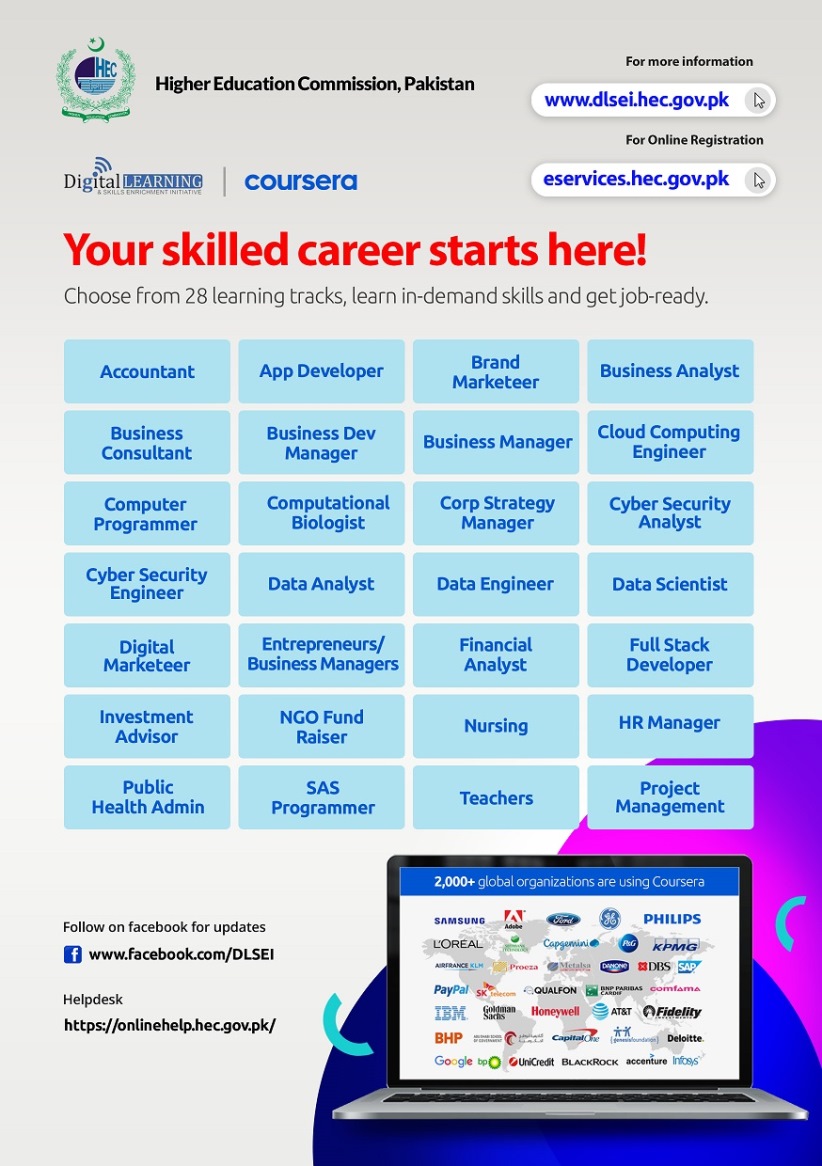 Downloads
Links